Helping Houston Women Fighting to Survive Cancer
While medical bills accumulate for cancer patients, the expenses of everyday life can compound these financial burdens and distract patients from the business of healing. Pink Door exists to relieve this stress.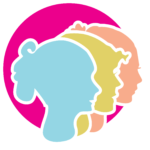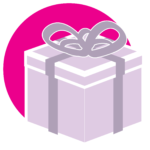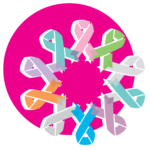 Your Gifts Make a Difference
As an all-volunteer organization, we're able to set aside the vast majority of received donations for charity. That means every dollar you donate to Pink Door goes primarily to help women in their fight to become cancer-free.
Supporting Women Cancer Patients in Need
Changing a person's life for the better is a worthy and attainable objective. You are changing the lives of Houston area women when you partner with Pink Door. Pink Door provides financial relief and services to women with any form of cancer. Together we open the door for them to focus on healing and a life after cancer.
Pink Volunteers are changing women's lives through gifts of time and energy. Serve on the Board of Directors, a Committee, or at one of our events.
Pink Door operates on the generous contributions from individuals and corporations to open doors for Houston women.
Fundraising Event
Mary of "Wreaths by Mary" is hosting a limited engagement event benefiting Pink Door. Learn the tips and tricks of great wreath making and support Pink Door all at the same time.  Let's decorate!
Fundraising Challenge
We may not be able to get together in person right now but we can always get together on the idea of helping local women in their fight against cancer. Let's kick cancer out the door!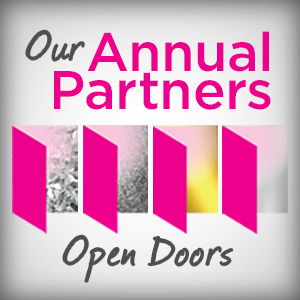 2021 Annual Partners
We're finalizing opportunities for you and your company to join Pink Door as a partner in supporting local women.
2019 Pink Door Gala
Our annual gala fundraising event returned on Friday, November 8th in a black-tie affair to serve Houston area women. This year's feature: a concert by Molly and the Ringwalds!
Pink Door on KRBE
On Sunday, September 22nd "So Pretty in Pink" gala co-chair Nikki Howard appeared with our Communications Director, Freddy Cruz, on KRBE's "Around H-Town segment.  She shared points on what Pink Door means and highlights of what you can look forward to at this year's 80's prom night gala event.  "Around H-Town - Pink Door Nonprofit - 9-22-2019".