Patient & Survivor Resources
Pink Door is dedicated to helping women cancer patients become survivors. Through our various efforts, we seek to empower these women to lead a renewed journey of independence and fulfillment.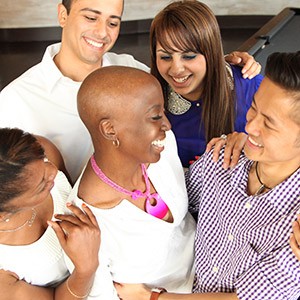 Apply for Assistance
The application process at Pink Door has changed over the past couple of years. At this time, we are working with Memorial Hermann Hospital at Texas Medical Center, and patients being treated there are considered by Pink Door for any assistance requests. If you are currently undergoing treatment at Memorial Hermann TMC, email us to connect with our assistance team.
Our goal is to expand our program in the near future to work with other hospitals within Houston. If you have a desire to help us achieve this goal, let us know!
Living Well During Treatment
Learn about the importance of exercise, as well as what you need to know if you are planning on working during treatment or returning to work afterwards.
Coping With Cancer  |  Asimilación Con Cáncer
Trusted, compassionate information to help people with cancer and their families and caregivers.
Información confiable y compasiva para ayudar a las personas con cáncer y sus familias y cuidadores.
Understanding Recurrence
Some cancers can come back or recur after treatment. The odds of this happening depend on many factors, including the type of cancer. Learn more about cancer recurrence and living with this possibility.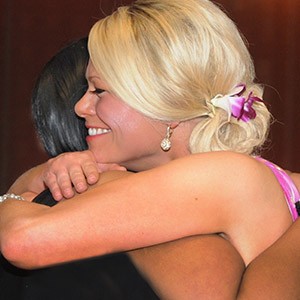 Give Back to Your Fellow Survivors
Nothing is more rewarding than helping someone overcome something you've overcome yourself. With Pink Door, you have numerous opportunities to make a difference in the lives of women just like you.
Pink Volunteers are changing women's lives through gifts of time and energy. Serve on the Board of Directors, a Committee, or at one of our events.
Pink Door operates on the generous contributions from individuals and corporations to open doors for Houston women.