THIS…is a fighter!
From Roll Call:
Kristina Baum's high school track coach didn't think she was fast enough for his team. He doubted she could handle a 2-mile race, so he put her in one anyway, hoping to weed her out. He wanted her to quit.
She didn't prove him wrong that day, and that was nature's fault; the skies opened up, canceling the race. But it takes about 30 seconds in her presence to realize something about Baum: she's definitely not a quitter.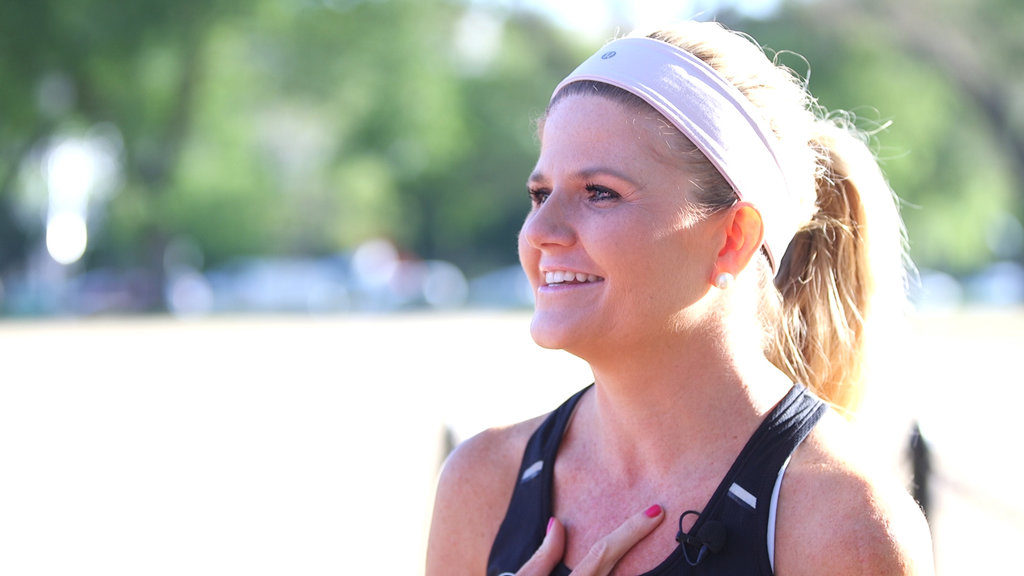 The 37-year-old communications director for the House Natural Resources Committee has covered more than 700 miles by way of one full marathon, 10 half marathons, half a dozen 5Ks and triathlons, and all the miles her pink and turquoise Topo Ultraflys have torn up in between. Next, she has her sights set on the New York City Marathon in November.
Baum was diagnosed with melanoma back in September 2012. After enduring severe bouts of nausea and fatigue and undergoing surgery to remove her lymph nodes, her body was rid of the disease for nearly four years — until it came back in 2016 in her left kidney, and again in December 2018. Baum now faces her third fight against melanoma cancer and her second against metastatic melanoma. It's spread to her brain.
Get the full story HERE.